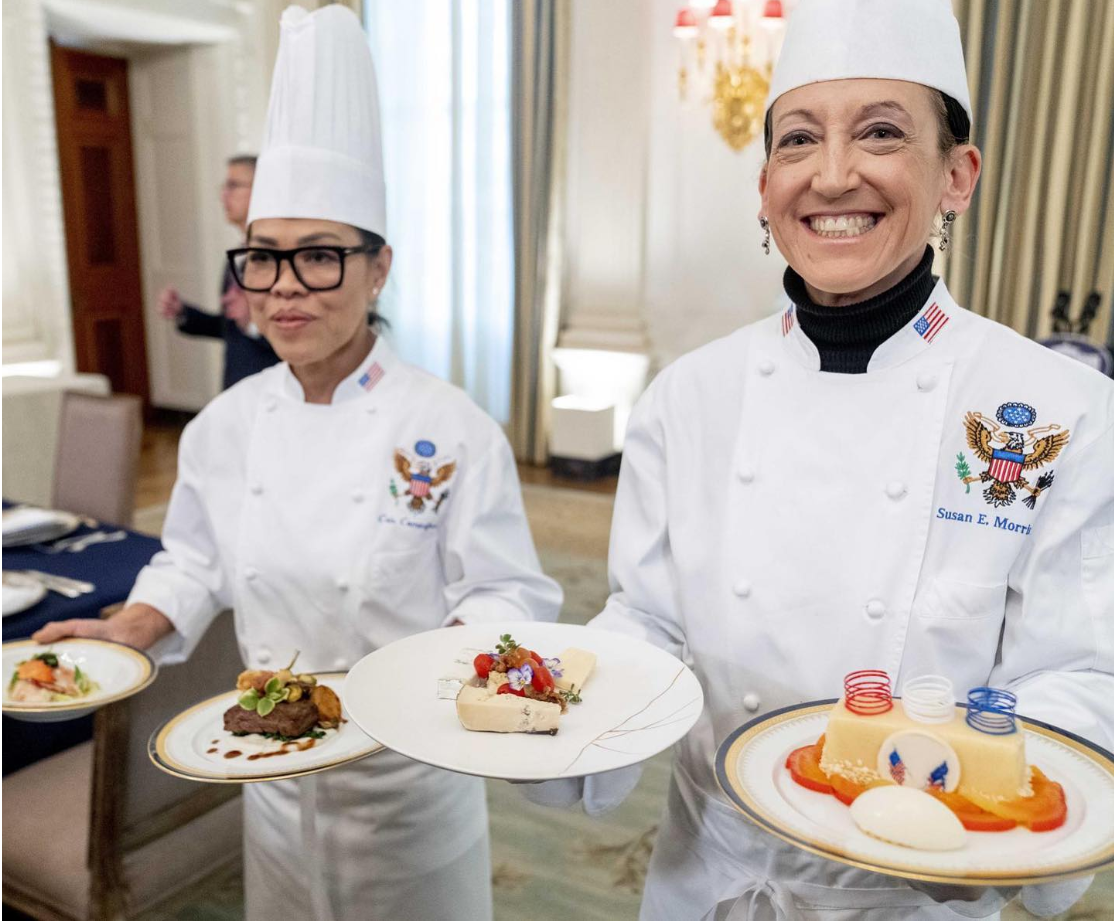 Rogue Creamery Cheese Featured on White House Menu
Earlier this month, we heard the exciting news that one of our very own vendors had made its way all the way to the White House! At a diplomatic dinner hosted by the Bidens for French president Emmanuel Macron and his wife, Brigitte, Rogue Creamery's Rogue River Blue was the star of the cheese platter. With good reason– the limited-edition, cave-aged cheese from Rogue was crowned Grand Champion at the 2019 World Cheese Awards. This was the first time an American-made cheese achieved that honor, making it the perfect ambassador!
Rogue River Blue is only produced annually, and under very strict conditions:
"As fall comes to the Rogue Valley, cooler temperatures and wet weather bring renewed growth to the pastures. This is when our cow's milk is at its best – and it's only during these months that we make our limited edition, seasonal Rogue River Blue […] After 9 to 11 months of careful tending in our aging caves, our team hand-wraps each wheel in organic, biodynamic Syrah grape leaves that have soaked in pear spirits."
Because of the cheese's limited run, you can only purchase River Blue directly from Rogue Creamery. But if you're interested in branching out, here's what else was on the White House menu along with similar cheeses you can get right here at Pierre Cheese Market.
Pierre Cheese's Purely Presidential Menu
And remember– if you want the authentic ambassador's experience, serve your cheese after dinner as a pre-dessert appetizer. It's the French way!