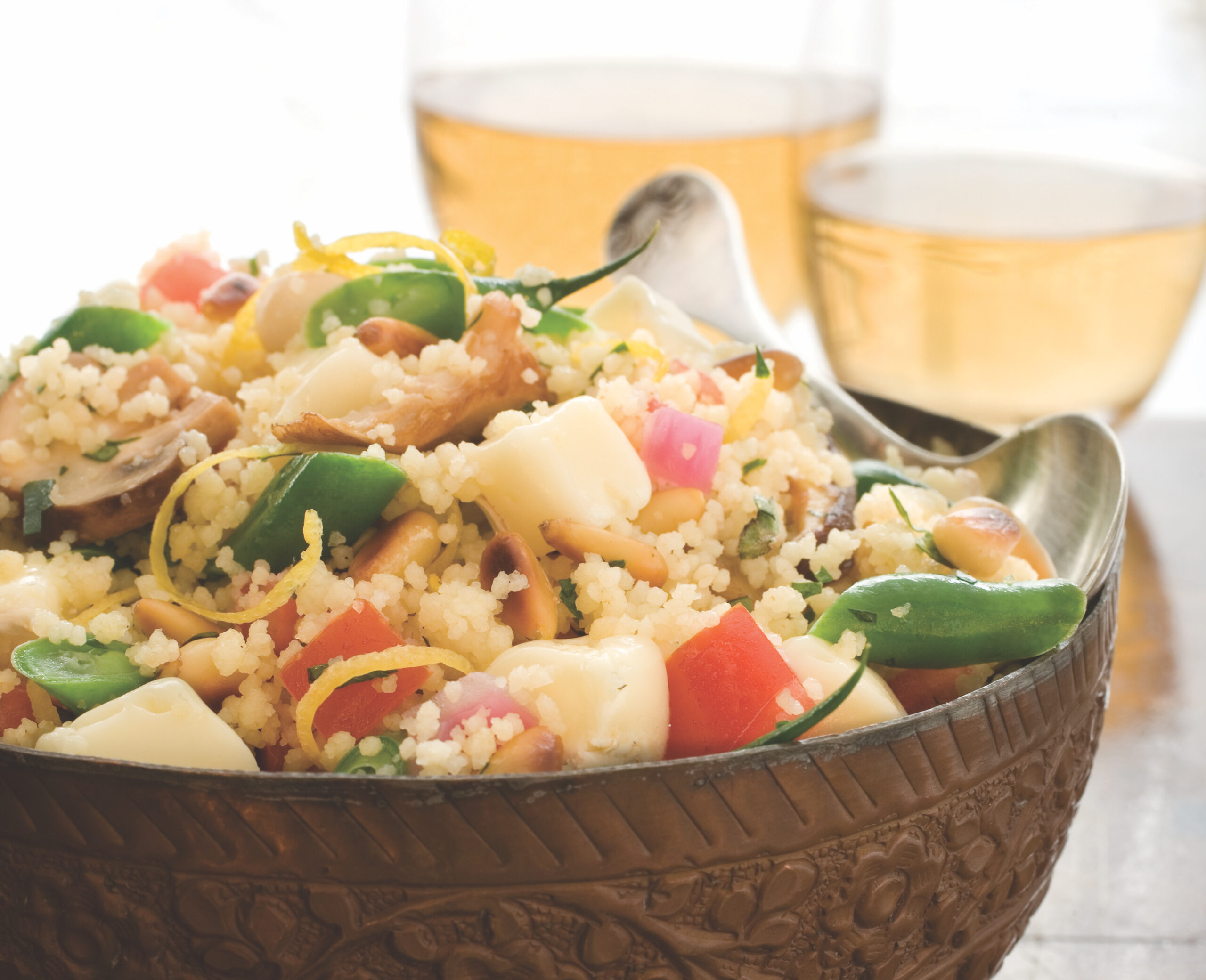 Our Menu for the Spring Equinox
While Daylight Savings gave us a much-awaited taste of sunlight, the best is yet to come. On the evening of March 20th, the Spring Equinox will mark the beginning of the warmer months. It's almost time to shed the layers and get out the picnic supplies! To celebrate, we've put together a gorgeous menu highlighting all the best flavors that spring has to offer.
Appetizer: Stuffed Portobello Mahon Mushrooms
The star of these delicious appetizers is the Spanish Manchego. Its texture is firm enough to shred, supple enough to melt perfectly in the filling, and tasty enough to add a tangy kick without overpowering the earthy mushroom flavor. Choose the large portobello mushrooms for a seated first course, or baby bella mushrooms for a party appetizer.
Side dish: Crispy-Creamy Latkes with Caramelized Onions & Comté
Not your usual potato pancake! These latkes deliver crisp layers of potatoes and carrots, a creamy swirl of bold French Comté, and the savory-sweet flavor of caramelized onion. 
Salad: Avocado with Fruited Goat Cheese Salad
Diced mango and papaya give this salad a tropical flair while cubed goat's milk cheese and avocado are creamy counterparts to the bite-sized fruit chunks. Our goat cheese selection includes original flavors like cranberry orange peel and blueberry vanilla. 
Main dish: Market Basket Lemon Oregano & Brie Couscous
This tasty dish combines wholesome grains and vegetables, providing a nutritional one-two punch at your dinner table. It can be served like a salad at room temperature, or warmed as a side dish. When the couscous is served warm, the melted Brie lends a luscious and creamy richness. The toasted pine nuts impart a buttery flavor as well as an addictive crunch.
Dessert: Macedonia of Fruit with Honeyed Feta
Macedonia de frutas, a fruit salad, is a common dessert in Spain, Greece, France, Italy and Latin America. Here, plump berries and chunks of summer-ripe peaches, plums, melons and mangoes swim in a fresh citrus syrup "spiked" with licorice tasting anise liqueur. As if that wasn't enough, we topped it with a tangy feta cheese, drizzled with fragrant, warmed honey and toasted pine nuts. In a word…yum!