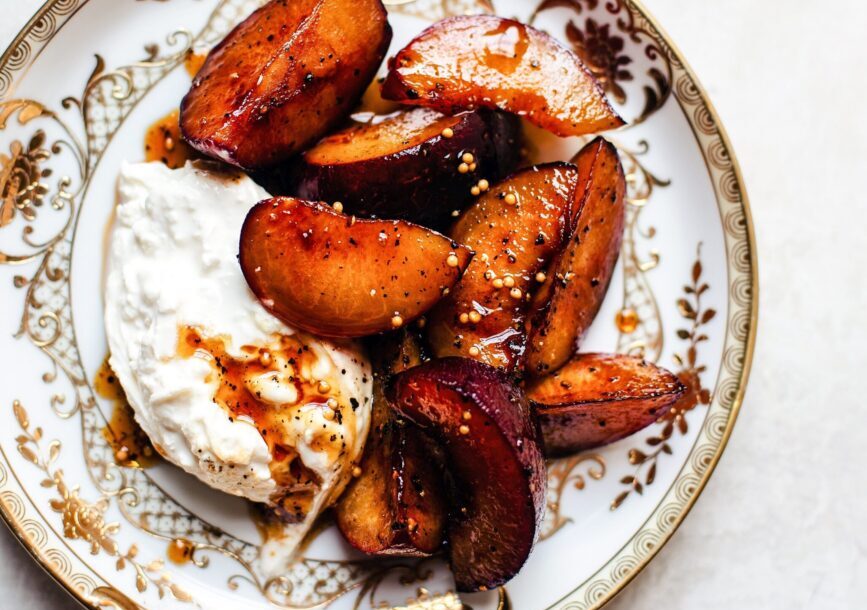 Garden Party Menu: Fruit & Cheese Appetizers
A late summer garden party is an excellent way to celebrate the end of the season and prepare for the upcoming harvest. While you can serve a traditional main course, consider leaning into the decadence of summer with a tapas-style presentation of delicious cheese and fruit pairings. If you're curious to try out this crowd-pleasing menu for yourself, here are our favorite combinations:
Peaches & Mozzarella
Creamy and fresh made-to-order mozarella is irresistible on its own; paired with drunken peaches and rich biscotti, it's pure bliss for brunch or dessert. To try this out for yourself, grill some olive oil-coated peaches until tender, then serve in a small bowl with mozzarella. Garnish with mint and freshly ground pepper.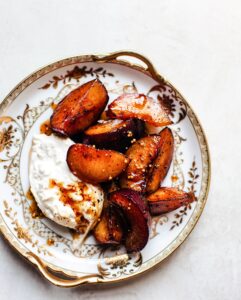 Jam and Goat Cheese
This is a simple snack you can almost always prepare with the contents of your fridge — if you're already a goat cheese stockist, of course. The trick here is to select your jam wisely. Goat cheese is a bold flavor on its own, and works well with sweet summery fruit jams to balance its inherent tartness. Our favorite picks are apricot, fig, or cherry jam, served on an everything bagel cracker. Or, melt the combination together and use it as an easy dip for whatever other chips you have on hand!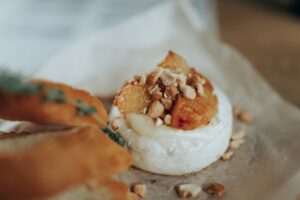 Watermelon & Feta
The classic summery sweetness of watermelon is given new depth when combined with rich and tangy feta cheese. To enjoy, simply dice your watermelon, and skewer it alternating with feta, basil, rolled prosciutto, and thin slices of cucumbers. Drizzle with a sweet balsamic reduction and a bit of sea salt to bring all of the flavors together.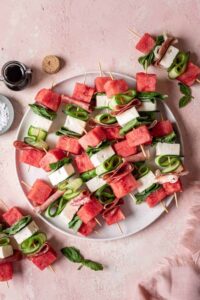 Apple & Camembert 
Creamy, dreamy camembert is a perfectly refreshing cheese for summer, and a bite of apple adds a crisp delight to the mix. For a well-rounded side dish, cut your fridge-chilled camembert into strips, then top with apple slices and pop into the oven for five minutes. While it's cooking, toast up some pine nuts. When the dish is perfectly melted, remove from the oven and top with pine nuts and serve with a simple side salad.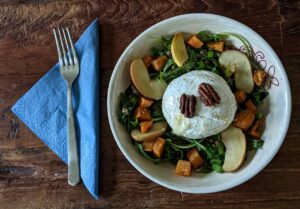 Apricot & Gorgonzola
True cheese connoisseurs will appreciate this daring pairing. Halve fresh apricots and remove their pits, then replace the center with a small bite of gorgonzola. Drizzle with honey and garnish with a sprig of fresh rosemary, then warm it all in the oven for a few minutes. The result is an incomparable two-bite perfection that will have you coming back for seconds.