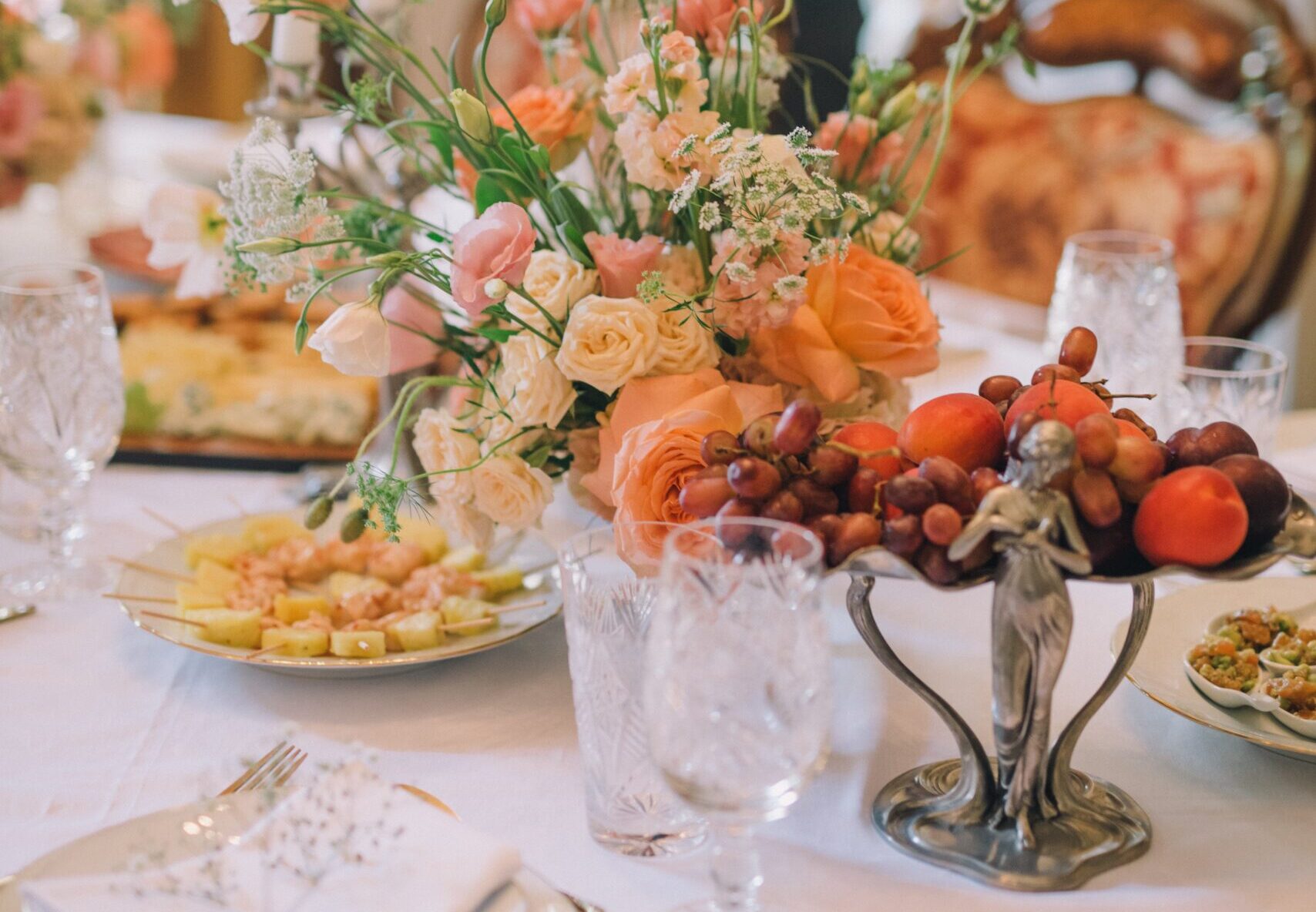 A Brunch to Remember
Remember last year's Mother's Day celebration? The harried rush out the door to arrive in time for the restaurant reservations, the crowded, noisy atmosphere, and the lackluster menu? This year, really pamper mom with a relaxed, indulgent – and easy to pull off – brunch at home. For starters, instead of the expected salad, treat mom and her guests to a bowl of sweet spring berries – simple as can be to make, but superbly flavorful with the zesty zing of fresh limes, and paired perfectly with cubes of mild, slightly sweet watermelon.
Follow up your fruit bowls with decadent individual cheese plates – a special way to present guests with their own personal cheese board. It's an ideal choice for an elegant, special occasion brunch such as Mother's Day, allowing guests to stay seated, relax, and enjoy each other's company while they indulge in a beautiful, flavorful gourmet appetizer. Like cheese boards, a good cheese plate offers a variety of flavors and textures to enjoy. Our favorite picks this spring are creamy Roth Havarti, nutty Artikaas Truffle Gouda and the tangy Chavrie Sundried Tomato and Garlic Log. A sprinkling of colorful edible flowers adds even more color and interest to the plate, and a lush floral cheddar cheese such as Rogue Creamery's Hopyard Cheddar– perfect for slathering on crisp, buttery crackers or crunchy crudité – completes the irresistible course.